false|||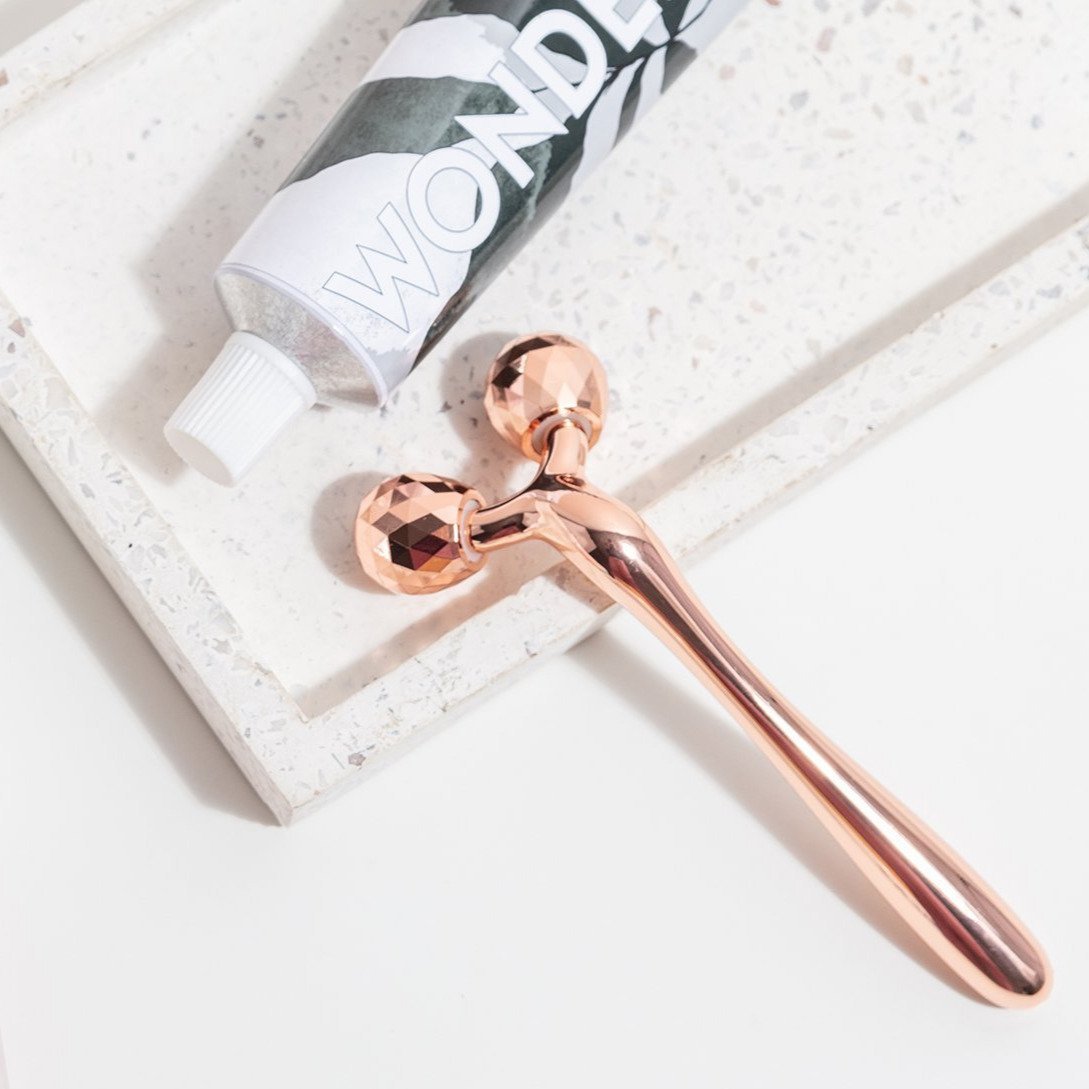 Here we go - it's time for the facial massage of your dreams! If you follow us on instagram you'll have seen the wonder of this total beauty in action. We're completely in love with it!
The kneading action of this roller lifts & compresses skin, relieving tension you didn't even know you had in your face.
Use it as part of your skincare routine to relax and melt out the tension held around your jaw, cheeks and forehead.
This is the closest we've ever found to a professional facial massage. You'll not want to be far away from it ever again!